Penn State & Ohio State Best They've Been In Years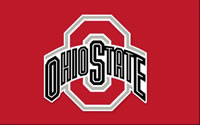 It's not uncommon for Penn State and Ohio State to play each other in the regular season – they've done so on 31 occasions. But it has been a long time since Ohio State and Penn State have faced off when each team was as good as they are right now.
To wit, it's been approximately two decades since the Nittany Lions (7-0 and leading the Big 10) were a genuinely top-tier football program, and they could be again if they manage to defeat the Buckeyes (6-1, tied for the Big 10 lead) Saturday night. That was almost the exact scenario Penn State was looking at 20-odd years ago, when they trounced Ohio State after a grinding dirge of a game to earn a No. 1 berth. This year things may be a little different (as it doesn't look like any team is going to dethrone the Alabama Crimson Tide from the peak of the NCAA Division 1 rankings), but fans of both teams, as well as analysts and sports bettors have a ton of info to glean from the outcome this evening.
As it stands, leading legal offshore sports betting site Bovada is listing the odds on the game as being in Ohio State's favor, but narrowly so considering what's at stake. The Buckeyes have moneyline odds of -225 to win outright, whereas Penn State has odds of +185 to do the same. Further indication that this should be a back-and-forth, low scoring affair is the quite narrow 6-point spread, and the odds are even on Penn State to cover by winning the game or losing by less than a touchdown. It certainly puts the onus on Ohio State to perform, given that the team is playing at home tonight and it's the one with the most to gain, being the sixth-ranked squad in the nation at the moment compared to the No. 2 Nittany Lions.
However, as previously alluded to, the situation really isn't as rosy for Penn State, and that's due to Alabama standing guard over the top spot in the rankings. Even though Alabama has a bye week (every week this season may as well be a "gimme" for the 'Tide though) during Week 9, it isn't likely that the Tuscaloosa team will be removed from its perch, whereas Penn State absolutely must remain unbeaten against Ohio State just to hang on to second-best. Nevertheless, winning on the road in Columbus would make a powerful statement: if Penn State can defeat Ohio State Saturday night then it will be, without question, the most tightly contested victory out of all the serious contenders for the College Football Playoffs.
With Bovada listing Penn State with odds of +700 to win the 2017 College Football Championships, a smart sports betting fan might want to go ahead and lock in a wager now before the fireworks start late Saturday night at the Horseshoe.
Return To: Sports Betting in Ohio
Best Ohio Sports Betting Sites - 100% Trusted + Safe
| | | | | |
| --- | --- | --- | --- | --- |
| | | 50% Up To $250 | VISA + Wire Transfer | |
| | | 50% Up To $1,000 | VISA, Bitcoin, Cash Wire | |
| | | 50% New Member Bonus! | VISA, Bitcoin | |
| | | 100% Up To $300 | VISA, Bitcoin | |
| | | 50% Up To $1,000 | Bitcoin, Wire Xfer, VISA | |