Ohio Pro-gambling Activist Vying To Get A Sports Betting Referendum On The 2019 Ballot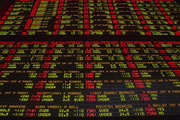 As if proposed legislation was not enough to keep Ohio's more dedicated crowd of sports betting enthusiasts' heads spinning, at least one prominent political activist has the idea of putting sports betting directly on the ballot in the form of a voter referendum.
Rick Lertzman, who serves as chairman of Open Ohio, a grassroots organization that has hopes to get sports betting legalized in the Buckeye State, said the lobbying efforts of the casinos has gotten too much moneyed interest involved in what should be, in the collective mind of his organization, a simple question. If we had to hazard a guess, we would say the question is "should as many people as possible have access to a legal sports betting outlet?" and the answer would be a resounding "YES."
"Keeping [sports betting] in seven racinos and four casinos is wrong," Lertzman told the Toledo Blade late last week after announcing Open Ohio's intention to start preparing language for an amendment to the state constitution that the legislature could put before the people in the form of a voter referendum. "First, [bettors would be] limited to certain part of the state. [Sports betting] would not be in Lima, Steubenville (sic), or Marietta. Second, the mom and pop owned sports bars where people go on Sundays? People would go to Hollywood Casino in Toledo and avoid the sports bar because they want to do betting."
Though it might seem like Lertzaman is up against long odds if he wants to get a constitutional amendment on sports betting passed via an appeal directly to the electorate (as is allowed by state statute if there are sufficient signatories for such a measure), he is no stranger to this kind of a fight. Lertzman's Open Ohio organization, based in Cleveland, and casino operator Lakes Entertainment, which is based in the state of Minnesota, tried unsuccessfully a decade or so ago to get voters in the Buckeye State to go along with a different amendment to the state constitution that would have approved the construction of a casino in Wilmington. Though the plan to get establish a casino gaming presence in southwestern Ohio failed, Lertzman remained undeterred, and in 2009 Open Ohio (acting as a minor partner) succeeded in cooperation with Penn National Gaming and Dan Gilbert, a Detroit sports magnate, in getting a different ballot measure passed that enabled casinos to open in the four aforementioned Ohio cities.
So, just what exactly does Open Ohio's proposed amendment actually, well, propose?
First of all, the proposal would call on the Ohio Lottery Commission to be the regulatory body in charge of overseeing sports betting in the state, and, in addition, to enable bars and restaurants and similar licensed businesses to accept action on sporting events. The Buckeye State's lottery already does this for video Keno terminals and slot machines at horse racing tracks, so it would not be a huge step – theoretically – if sports betting was on the menu too.
On a tangentially related note, the proposed ballot item would also allow sports bars and the like to start offering slot machines for their patrons use, whereas now slots are off the table at bars, clubs and so on. However, slot machines would not be allowed at gas stations where lottery tickets are sold, so there is no need to worry about even longer lines at the checkout counter if the referendum on sports betting were to pass muster with voters.
As for how sports betting would be taxed if the latest Open Ohio referendum goes over with the crowd, wagers placed on sporting events (college and professional sports would both be open for betting purposes) would be taxed the tune of 33 percent. Though there is no denying that the proposed tax rate would cut pretty darn deep into any sportsbooks adjusted gross revenues, it is worth noting that slot machines (which are currently only offered at racetracks and casinos) fall into a 35 percent tax bracket. At any rate, according to the language of the referendum all tax revenue generated from sports betting would be diverted to local governments in the municipalities where the sports book or wagering terminal is located rather than going to the public education fund as is the case with tax revenues generated from lottery ticket sales.
The result of those hefty tax rates on sports books would be a projected $1 billion (or more) in new revenues each and every year for the state of Ohio, Lertzman said. He arrived at that figure based on the assumption that there is at least $3 billion in so called "illegal gambling" going on in the Buckeye State, but the reality is probably that a much higher amount is being wagering by Ohioans ever year. Conservative industry estimates place the sports betting handle of legal offshore sports betting websites that serve the US markets from their home bases in foreign countries at anywhere between $150 billion in $250 billion. Ohio residents have plenty of great teams to bet on across multiple sports, so we would not exactly be surprised if there was not more of a haul to be brought in if even some of the money that is wagered at sites like Bovada, BetOnline or 5Dimes was diverted back into Ohio's public coffers if sports betting was legalized in the state.
The stated goal of the proposed referendum is to "allow small business owners, fraternal groups and organizations to be able to compete for the entertainment and hospitality dollars" that are liable to come pouring into the centrally located state once sports betting is legalized, Lertzman said. The General Assembly's proposals, by contrast, that would limit sportsbooks to the state's casinos and racetracks, would not have the kind of widespread positive economic effect as it would for smaller operators statewide to get a slice of the sports betting pie.
"New jobs, enhanced tax revenues and an economic boost for the small businesses in Ohio is a Win/Win for our state," Lertzman wrote in a media release from last week.
"When this issue passes, it will benefit our entire state including businesses statewide, rather than just the metropolitan centers they are now limited to along with local communities that will benefit from the additional tax revenues."
Lest everyone get too keyed up in anticipation of the referendum popping up on a ballot in the immediate future, Lertzman has said that Open Ohio is setting a target of getting on the November 2019 ballot with his organization's proposed amendment. There apparently is not enough time between the late may announcement of the planned ballot initiative and the July 4 cutoff in order to get on the ballot that will come out with this fall's midterm elections, so it seems like Open Ohio is wise to bide its time.
According to state law, an amendment needs a little less than 306,000 valid signatures from registered voters to qualify for inclusion on the ballot, but since the necessary minimum number depends on the amount of votes cast in races for the governor's office, it is possible (and likely) that the exact amount will change after this November.
Even though it is evident that a good deal of thought has gone into Open Ohio's sports betting amendment to legalize sports betting (it even comes across as being pretty fair, inclusive and even sensible, high taxes notwithstanding), there are some vocal critics of the proposed referendum among Buckeye State lawmakers.
State Sen. Bill Coley (R-West Chester) and Sen. John Eklund (R-Chardon) have been some of the most adamantly opposed to putting sports betting on the ballot for the voters themselves to decide, seeing as the public more or less got one over on the legislature with the casino expansion amendment back in '09. Ohio's statehouse is a staunch Republic Party stronghold, and many legislators in the state, though cognizant of the tax revenues that could be brought in, are by the book when it comes to being conservative on social issues. That means they are, as a body, not in favor of seeing a gambling expansion per se, and that means, in turn, that many of these GOP lawmakers are not going to necessarily want to cede control of policy on sports betting to the public.
"I think a lot of Republicans learned their lesson with casinos," Coley told local news media reps when asked for comment following Open Ohio's announcement of its sports betting referendum proposal. "[Republican legislators] fooled around and fooled around and then [they] got something [they] don't like in the [state constitution] by way of a (voter) initiative.
"I think there is an appetite to do something (about sports betting), at least in the Senate."
For Lertzman, though, taking sports betting in Ohio directly to the people of Ohio via a voter referendum is the preferred choice going forward, citing the state General Assembly's lack of experience passing any kind of gaming legislation. He said the legislature dilly dallied in 1996 when pressed by a public that demanded gambling expansion, and, though Open Ohio tried to smooth things out and get something out of discussions, lawmakers of the time basically sat on their hands for the next three years. Meanwhile, nearby states like Michigan, Indiana and Pennsylvania have all expanded their gambling presence, and several neighbors, not least of which are PA, West Virginia and even Mississippi are now on the cusp of rolling out legal sports betting too.
That is the reality in the Buckeye State, Lertzman more or less asserted, and that is why the only choice if direct, decisive action on the sports betting Ohio wants is what the people are demanding, it will have to come down to a voter referendum. And so far, things are looking pretty good on that front. If things continue on at the rate they are now, then making the 2019 deadline should not be anything approaching a problem for Open Ohio.
"This will be an exciting opportunity to reach out the Ohio voters in all 88 counties," Lertzman wrote in a general media release. The response has been overwhelmingly favorable. We are very appreciative that we will have the support of Ohioans who will have help us in this effort to place this issue on the November 2019 ballot."
Best Ohio Sports Betting Sites - 100% Trusted + Safe
| | | | | |
| --- | --- | --- | --- | --- |
| | | 50% Up To $250 | VISA + Wire Transfer | |
| | | 50% Up To $1,000 | VISA, Bitcoin, Cash Wire | |
| | | 50% New Member Bonus! | VISA, Bitcoin | |
| | | 100% Up To $300 | VISA, Bitcoin | |
| | | 50% Up To $1,000 | Bitcoin, Wire Xfer, VISA | |