Ohio's Casinos And Racetracks Could Open Legal Sportsbooks If New Legislation Is Passed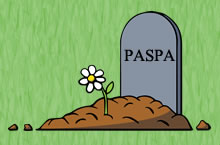 Pro-growth legislators in Ohio are looking to make it legal for gambling operators in the Buckeye State to open sportsbooks too, now that the federal ban on the activity has been lifted.
Ohio lawmakers proposed new legislation to that effect last week (and pro-sports betting activists proposed a possible ballot issue too), generating tons of buzz from sports bettors around the state and region. This news came hot on the heels of the US Supreme Court's May 14 decision to overturn PASPA – the 1992 federal law (more properly known as the Professional and Amateur Sports Protection Act) that banned 46 of 50 states from legalizing sports betting. But even as excitement over the prospect of sports betting spreads, the possibility of trouble could be brewing on the horizon.
That's because of the several different bills in play at the moment, each of which is being backed by a different, and equally powerful interest group and its associated lobbyists. The main bill, that is, the one the most support as of yet, as already mentioned, aims to keep sports betting activities confined to "major gambling" facilities like the Las Vegas style casinos located in Cleveland, Columbus, Cincinnati and Toledo, along with seven combination horse racing tracks and slot machine parlors (also known as "racinos"). The other proposal would allow casinos and racinos to open sportsbooks as well, but would also permit dozens if not hundreds of restaurants, sports bars, clubs, bowling alleys and even fraternal organizations like branches of the Elks Lodge or the Veterans of Foreign Wars organizations.
If either of those bills were to be approved, it would signal a massive sea change in the stance of Ohio lawmakers, as past legislatures have for more than a century opposed gambling expansion as a rule. Indeed, all forms of gambling in Ohio are expressly forbidden by state law unless given an exception in the form of a law. Fortunately for the sake of the sports betting Ohio residents seem to want an awful lot, voters set a bit of a precedent on that front by approving a 2009 constitutional amendment to allow the issuance of casino gambling licenses, which in short order resulted in the opening of the four aforementioned casinos and racinos.
Now, faced with the potential that the electorate in Ohio, apparently eager to get in on the legal sports betting action that other states like West Virginia, Pennsylvania and Mississippi have authorized in recent months, will go around the legislature to get sports wagering legalized in the Buckeye State, lawmakers have evidently taken notice.
State Sen. Bill Coley (R-Liberty Township) is one of the biggest proponents for direct legislative action to legalize, regulate and - most importantly – tax sports betting in Ohio, even if, as a staunchly conservative politician in a pretty darn socially conservative state, he is not exactly what you might call "pro-gambling" per se. For Coley, it comes down to what might be called "political pragmatism" and a recognition of the basic reality that sports betting is happening in Ohio whether the state has a hand in it or not.
One of the main sticking points critics from the GOP-controlled legislature regarding sports betting is that, by legalizing it, Ohio would be doing what it has not really ever been into: expanding gambling. However, Coley, who seems to have taken it upon himself to lead the charge for sports betting legalization in the Buckeye State, said his plan is not, strictly speaking, an expansion of gambling. You be the judge as to whether you agree with his line of reasoning, think it is kind of bogus in a "mental gymnastics" kind of way or, perhaps, if you simply don't care one way or another so long as you can bet on Ohio State without running into trouble with the law.
"[The proposed legislation to legalize sports betting] is not adding gambling (activities)," Coley said. "It's legalizing something that's currently illegal. It's regulating something that currently exists."
He isn't wrong either, as Ohio is considered to be one of the foremost hubs for sports betting traffic in middle America – and who can blame Buckeye State residents, who have great teams across multiple sports to wager on? Still the official estimates of $3 billion being wagered at offshore sportsbook sites by Ohio players is probably way too low, considering even conservative estimates from reputable industry source puts the total US-originating handle at overseas sports betting sites at anywhere between $150 billion and $250 billion.
That's a lot of cash that never gets recirculated back into the public coffers, and that is a strong argument for legalizing sports betting in Ohio. What's more, if Ohio's neighbors all decide sports betting is right for them – especially in the case of Mississippi, with one of the country's most highly developed gambling industries – then the Buckeye State, which was already late to the party, so to say, will definitely get left behind.
And it is not just Coley that has reached these conclusions either, further adding credence to the view that the Ohio General Assembly could be on the verge of passing a pretty momentous law regarding sports betting. State Rep. Jonathan Dever (R-Madeira), who was also the co-sponsor of record in the September 2017 bill to regulate daily fantasy sports, was opposed as recently as a year ago by Coley, but now the two are evidently seeing eye to eye on the question of sports betting.
"[Sports betting legalization is] something that we should definitely have a conversation about if we want to be competitive in the gaming industry," Dever told Cincinnati.com reporters just days after the SCOTUS justices returned their 6-3 majority decision to rip up PASPA.
Still, there are concerns about sports betting legalization even amongst its proponents. Coley is citing three primary areas that make him a little worried: first, where will betting take place? Second, will the lottery be allowed to get involved? Finally, what is a reasonable tax rate for the industry that won't put operators out of business while also recouping some funds for the state budget?
As of now, there are not any definite plans for sports betting in terms of how the activity should be regulated and taxed, at least not yet. Non-governmental entities are stepping up to fill in that gap, which is what the legislature is not looking forward to in the least. The General Assembly had its proverbial arm twisted into authorizing casinos in 2009 after decades without any as the result of a voter referendum, and one Cleveland-based pro-gambling advocacy group is coming out swinging to make sportsbooks the next big thing in Ohio.
Open Ohio, the organization run by Rick Lertzman, who spearheaded the drive to get casinos legalized using a grassroots campaign and signatures to push through a ballot referendum, has released its own plan for sports betting in Ohio. The organization is calling for everything the state's own proposals wants, plus allowing bars, restaurants, clubs and so on to operate slot machines as well. Meanwhile, the proposal puts forward a tax rate of 35 percent on sports betting handles – not exactly chump change.
Lertzman said in a general media release that his organization has been enjoying "overwhelmingly favorable" response to proposal, which they say aims to put sports betting dollars in rural communities and local governments as part of an appeal to small business owners at hundreds of locations across the Buckeye State.
Still, Coley thinks the decision has to come from the legislature, not from a voter referendum. If the state's conservative politicians want to strike a balance between containing sports betting to the locations where they want it while also making sure the public moneys get a boost, they will have to do the job themselves, he said. But they will have to do it carefully and they will probably have to do it soon, as Open Ohio looks to be gaining steam and has so far announced that is on track to have enough voter signatures to make it onto the November 2019 ballot.
"I think a lot of Republicans learned their lesson with casinos," Coley told local media representatives after the Open Ohio announcement became widely known. "[State legislatures] fooled around and fooled around, and then [they got] something [they] don't like in the constitution by way of initiative.
"I think there's an appetite to do something (about sports betting), at least in the Senate."
Time will tell if his prediction turns out the be true, but time will be of the essence as states around the nation, and literally surrounding Ohio, all start rolling out their newly minted legal sportsbooks for sports betting in Ohio in the coming months.
Best Ohio Sports Betting Sites - 100% Trusted + Safe
| | | | | |
| --- | --- | --- | --- | --- |
| | | 50% Up To $250 | VISA + Wire Transfer | |
| | | 50% Up To $1,000 | VISA, Bitcoin, Cash Wire | |
| | | 50% New Member Bonus! | VISA, Bitcoin | |
| | | 100% Up To $300 | VISA, Bitcoin | |
| | | 50% Up To $1,000 | Bitcoin, Wire Xfer, VISA | |