With LeBron Gone, Ohio Needs Legal Sports Betting More Than Ever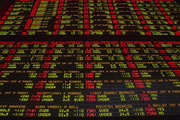 There are a lot of people who bet on sports in Ohio. And there are a lot of Ohio homers who have lost a tremendous amount of money doing so over the years. Now, with LeBron gone and not a bright light anywhere on the Ohio sports horizon (with the exception of the Ohio State University men's football team and, I guess, the AL-Central-leading Cleveland Indians), Ohio needs legal sports betting more than ever. The sports faithful in the state simply need something big and bold to hang their hats on after the King's second departure. Fortunately, they could be getting that something sooner than anyone initially thought, as the Ohio state congress has put sports betting on the front burner this summer.
State senator John Eklund (R) explains the current legislative landscape re sports betting in Ohio:
"We've had two bills introduced called placeholder bills expressing the intent of the general assembly to investigate sports wagering in Ohio and if we're to do it, how is it going to be done."
The exact procedure is mired in protocol and nonsense (as is typical of government), but Eklund assures his constituency that the state senate is "assembling a list of parties who might be interested in this particular type of legislation, anticipating that we will take a series of meetings with them to get the lay of the land and to sort of see where people's temperature is."
In this context, the "list of parties" isn't the sports betting populace (which is robust in Ohio, despite the Bengals and Browns), but is instead the various casino companies and leagues that have skin in the game from a business perspective. Eklund and his colleagues have reiterated their intent to broach the subject meaningfully, but they're hedging their bets by committing to no timeline to do so. The only sure thing is that there will be no legal, land-based sports betting in Ohio this year.
That said, it seems likelier than not that Ohio will introduce and pass sports betting legislation sometime in the early part of 2019 when congress reconvenes after the November elections, and sports wagering should go live in the state by the start of the 2019-2020 NFL season. Here's hoping, anyway.
While Ohio doesn't have the most robust gambling scene, it does have a number of commercial casinos and racinos throughout the state. A kink in the plan to approve legal sports betting going forward, however, comes in the form of Dan Gilbert, who is the owner of the JACK brand of OH and MI casinos, as well as the owner of several major sports teams, including the Cleveland Cavaliers. How the legislature deals with perceived conflicts of interest between such a prominent OH businessman's portfolio and the institution of sports wagering remains to be seen, but there are solutions to the conundrum, as such ownership overlap is hardly unique to Gilbert and his brands.
Ohio is also home to the several Hollywood casino franchises, and there's even a Seminole-owned Hard Rock property and an Eldorado location in the state. Taken together, these companies constitute a powerful pro-sports-betting lobby in the post-PASPA world.
All things considered, land-based sports wagering makes sense for Ohio, and it makes sense for the Ohio state government. Provided they don't set the price of entry too high with exorbitant licensing fees (like Pennsylvania's absurd $10 million cost of entry) and that they keep their take of sportsbook revenue at between 7% and 12% (unlike Pennsylvania's even more absurd 36%), there should be little problem getting all involved parties on-board.
And hey, if legalized sports betting in Ohio forces Gilbert to sell the Cavs, all the better. Maybe they'll even get LeBron back from the Lakers in three years.
Best Ohio Sports Betting Sites - 100% Trusted + Safe
| | | | | |
| --- | --- | --- | --- | --- |
| | | 50% Up To $250 | VISA + Wire Transfer | |
| | | 50% Up To $1,000 | VISA, Bitcoin, Cash Wire | |
| | | 50% New Member Bonus! | VISA, Bitcoin | |
| | | 100% Up To $300 | VISA, Bitcoin | |
| | | 50% Up To $1,000 | Bitcoin, Wire Xfer, VISA | |