NFL Fans On Sports Betting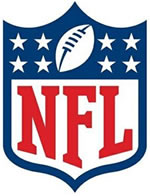 The NFL has remained adamant about their stance against sports betting being allowed in the NFL but the Oakland Raiders recent move to Las Vegas has really sparked the conversation to new heights. The American Gaming Association even conducted a poll for NFL fans on sports betting, before the move was even announced, to see what they think should be done about the issue.
After over 40,000 fans partook in the poll, it showed that the majority of those fans want the federal sports betting ban to be altered to allow each state to make their own decisions regarding the legalization of wagering on sporting events. This is a solid indicator that NFL fans are not only more likely to watch more games but they are more likely to wager on outcomes if the gaming laws were state regulated.
Data Should Catch NFL's Attention
Roger Goodell hasn't exactly been the most liked commissioner in sports over the last few years and the NFL, as a league, likes to keep their image in a positive light. They have long worried about the integrity of the league being affected if sports betting was allowed but after the Raiders move to Vegas, there was a hint of perhaps things to come in the NFL. Goodell explained that the league is still opposed to the legalization of sports betting but he also made an interesting comment about how he feels about the regulated environment in Nevada. He said that the regulation could be beneficial and actually add to the games integrity.
The fact that we now know that NFL fans support sports betting, should catch the NFL's attention. Less than 1 out of every 5 participants in the poll were directly opposed to states being able to regulate sports betting. The NFL and Roger Goodell have upset fans as well as players lately after the implementation of more rules including limits on what's allowed for touchdown celebrations. This has led to a significant drop in viewership and ticket sales so showing the ability to adapt with the times and start easing up to the idea of sports betting in the NFL would go a long way in earning back some of those fans.
Sports Betting Progress
In the past few months alone, Las Vegas has started an NHL franchise in the Las Vegas Golden Knights and approved the Oakland Raiders move to Vegas as well. They went from not having any pro sports franchises to having two in the blink of an eye. The NBA and MLB have already expressed interest in opening up a dialogue about sports betting in Ohio and across the country so the movement is real in professional sports right now. We should be seeing significant improvements in the laws and rules sooner rather than later.
Best Ohio Sports Betting Sites - 100% Trusted + Safe
| | | | | |
| --- | --- | --- | --- | --- |
| | | 50% Up To $250 | VISA + Wire Transfer | |
| | | 50% Up To $1,000 | VISA, Bitcoin, Cash Wire | |
| | | 50% New Member Bonus! | VISA, Bitcoin | |
| | | 100% Up To $300 | VISA, Bitcoin | |
| | | 50% Up To $1,000 | Bitcoin, Wire Xfer, VISA | |